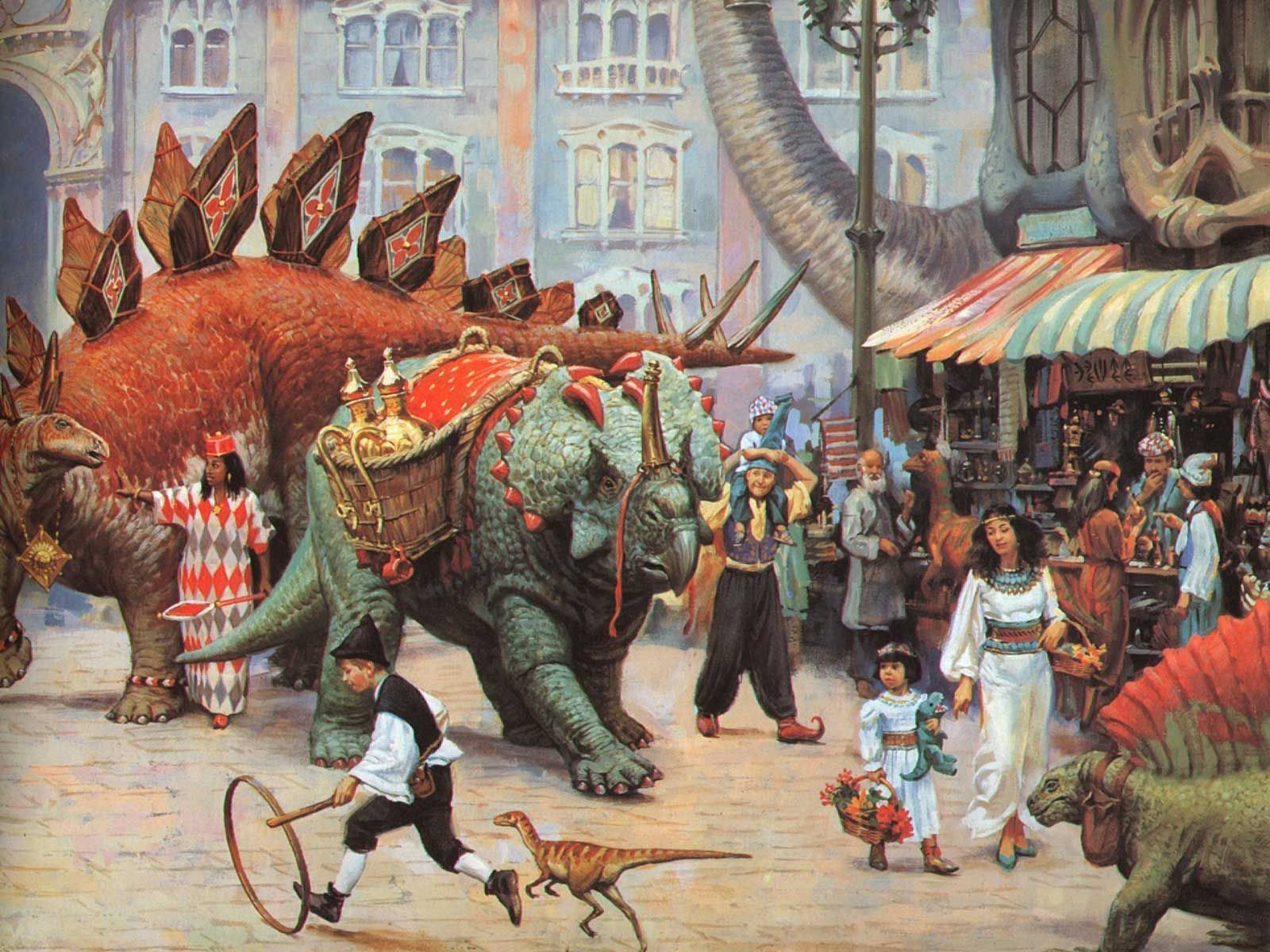 The founders of Natural Pigments recently met James Gurney and his wife, Jeanette, at the Plein Air Convention in Monterey, California. James is the author and illustrator of the book series Dinotopia. This highly imaginative book series details the world of dinosaurs in a utopian setting, hence the name.
James purchased a travel set of 12 half-pan Rublev Colours Watercolors (pictured below) at the convention and immediately put it to use upon his return flight home.
"Yesterday, there was a little delay before our Virgin flight could push back from the gate at San Francisco. So out came the watercolors.
"The watercolor notebook and small pan set fit across my lap. I held the drawing tools in my left hand but kept dropping them. The lady behind me was nice and handed me the stuff I had dropped.
"This was the view out my window to the adjacent aircraft. Most of the fuselage was in shadow. Since it was white with high specularity, it picked up a lot of reflected light: warm from below and cool from above in almost equal brightness.

"I used a dark blue colored pencil for the accents, staying well above black. I used gouache only for the highlight flares and the tops of the orange rubber posts. The whole painting took a half hour."
---
Read more about James Gurney and his use of the Rublev Colours pan watercolor set on his blog.
Where to Buy
Shop Now for
or at a .