FRED WESSEL
"I have come to rely on Natural Pigments for many of my painting needs. The materials they offer are thoroughly researched and tested and are of the very highest quality."
ABOUT THE ARTIST
Fred Wessel is now a Professor Emeritus after teaching at the Hartford Art School (University of Hartford) for 35 years. He started his career as a lithographer but, after a life changing trip to Italy in 1984, he fell in love with the Italian Renaissance and the technique of egg tempera painting. Fred returns to Italy every year to teach a tempera workshop and further study the work of his Renaissance heroes.
Since 1985 he has had 18 solo exhibitions, including two at the Sherry French Gallery in NYC, ten at the Arden Gallery in Boston, the Kalamazoo Institute for Arts and a retrospective exhibition at the Evansville Museum, IN. His work has also been exhibited in over 70 invitational exhibitions including The Arnot Art Museum Elmira, NY; Jenkins-Johnson Gallery, San Francisco, CA; The Evansville Museum of Art, IN; Sangre de Cristo Art Center, Pueblo, CO; The Korean Culture and Arts Foundation Seoul, Korea; The Tokyo Metropolitan Museum of Art, Japan. Most recently he had 6 paintings included in a show entitled "Gold" at the Belvedere Palace in Vienna, Austria. The show was built around the work of Gustav Klimt.
Fred Wessel's work is included in numerous private collections and over 45 public collections including The Museum of Modern Art, NY; The Brooklyn Museum, NY; The Philadelphia Museum of Art, PA; The Library of Congress; The DeCordova and Dana Museum of Art, MA; The Wichita Museum of Art, KS; Smith College Museum, MA; The Kalamazoo Institute for the Arts; The University of Tianjin Fine Arts College, People's Republic of China.
FRED WESSEL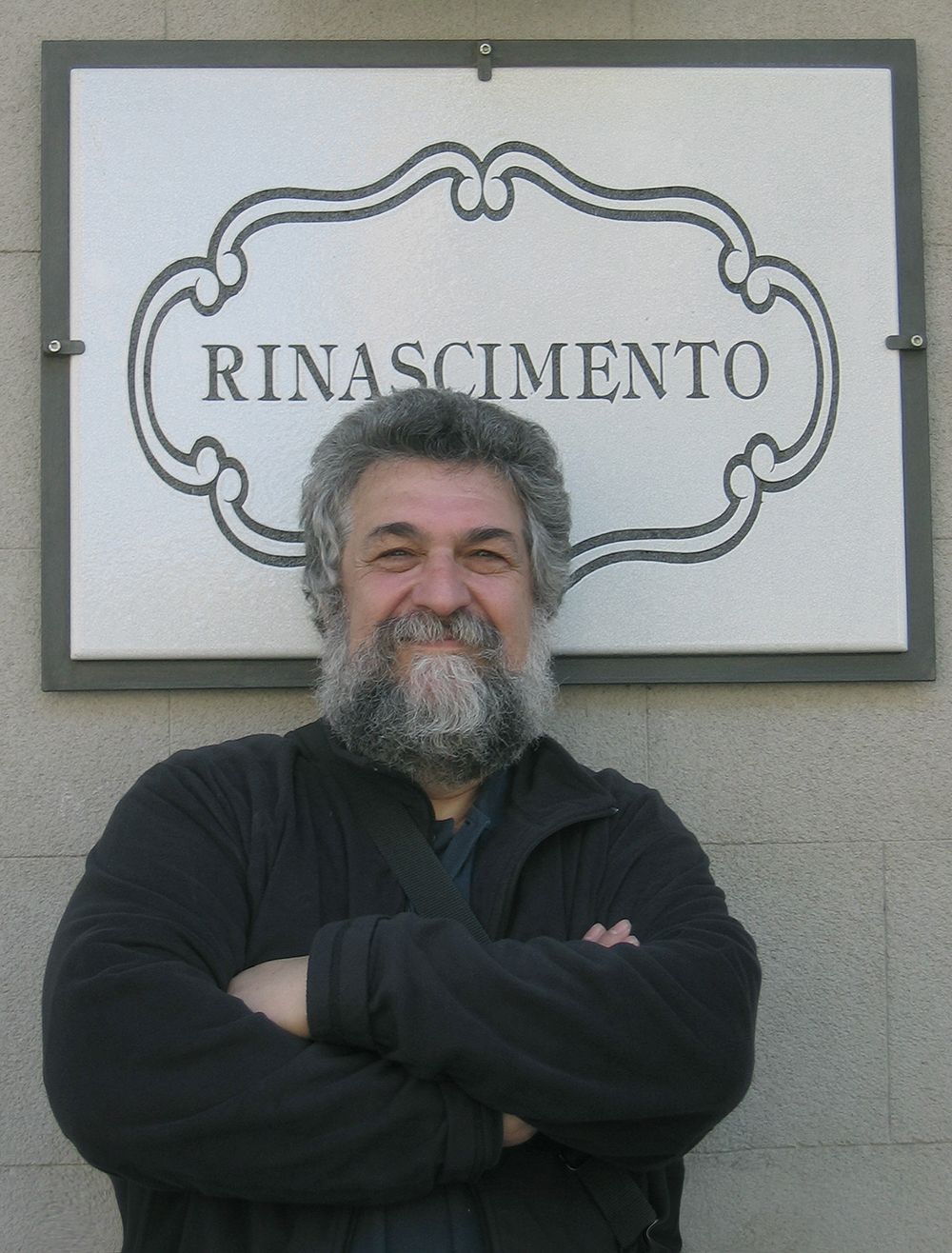 ARTIST STATEMENT
A two week sabbatical trip that I took to Italy in 1984 had a profound and prolonged influence on my work.
Since the Bauhaus, the term 'precious' has had a negative connotation in art schools. It was a term used derisively in the '60s to describe work that did not adhere to the fashionably pared down kernels of conceptualism or minimalism. But after studying the beauty, sensitivity, harmony—the 'preciousness'—of Italian Renaissance painting, especially the early Renaissance work of artists such as Fra Angelico, Duccio and Simone Martini, I realized that, as contemporary artists, we may have abandoned too much. The ever-changing inner light that radiates from gold leaf used judiciously on the surface of a painting, and the use of pockets of rich, intense colors that illuminate the picture's surface impressed me deeply. It was 'preciousness' elevated to grand heights: semi-precious gems such as lapis lazuli, malachite, azurite, etc., were ground up, mixed with egg yolk and applied as paint pigments, producing dazzling, breathtaking colors! The surface of these colors forms a texture that sparkles and reflects light much like gold does, but in ways that are much more subtle than gold.
I look to the early Renaissance as a source of inspiration that I can use along with contemporary content and image making. I look to the Renaissance as the artists of that time looked back to early Greek and Roman art— not as a reactionary but as one who rediscovers and reapplies important but forgotten visual stimuli.
FRED WESSEL ON NATURAL PIGMENTS
I have come to rely on Natural Pigments and George and Tatiana for many of my painting needs. The materials they offer are thoroughly researched and tested and are of the very highest quality. They have sent me products that were in the developmental state for my "beta testing" and always solicited my very honest opinions without wanting any sugar coating. When I have a technical question that I am pondering about tempera paints or supports I'll never hesitate to contact George for his expert consultation. I have fallen in love with their dispersion colors and rely on their powdered pigments which include hard to find colors of the Renaissance tradition like lapis lazuli, azurite and malachite. I find it hard to ponder working without certain colors they offer like Nicosia green earth (important in developing the green underpainting in my flesh tones), lemon ochre, Luberon red ochre and Luberon orange ochre to name but a few.
FRED WESSEL WORKSHOPS
You're invited to join Fred Wessel at one of his workshops. For his schedule please visit www.workshopsinitaly.com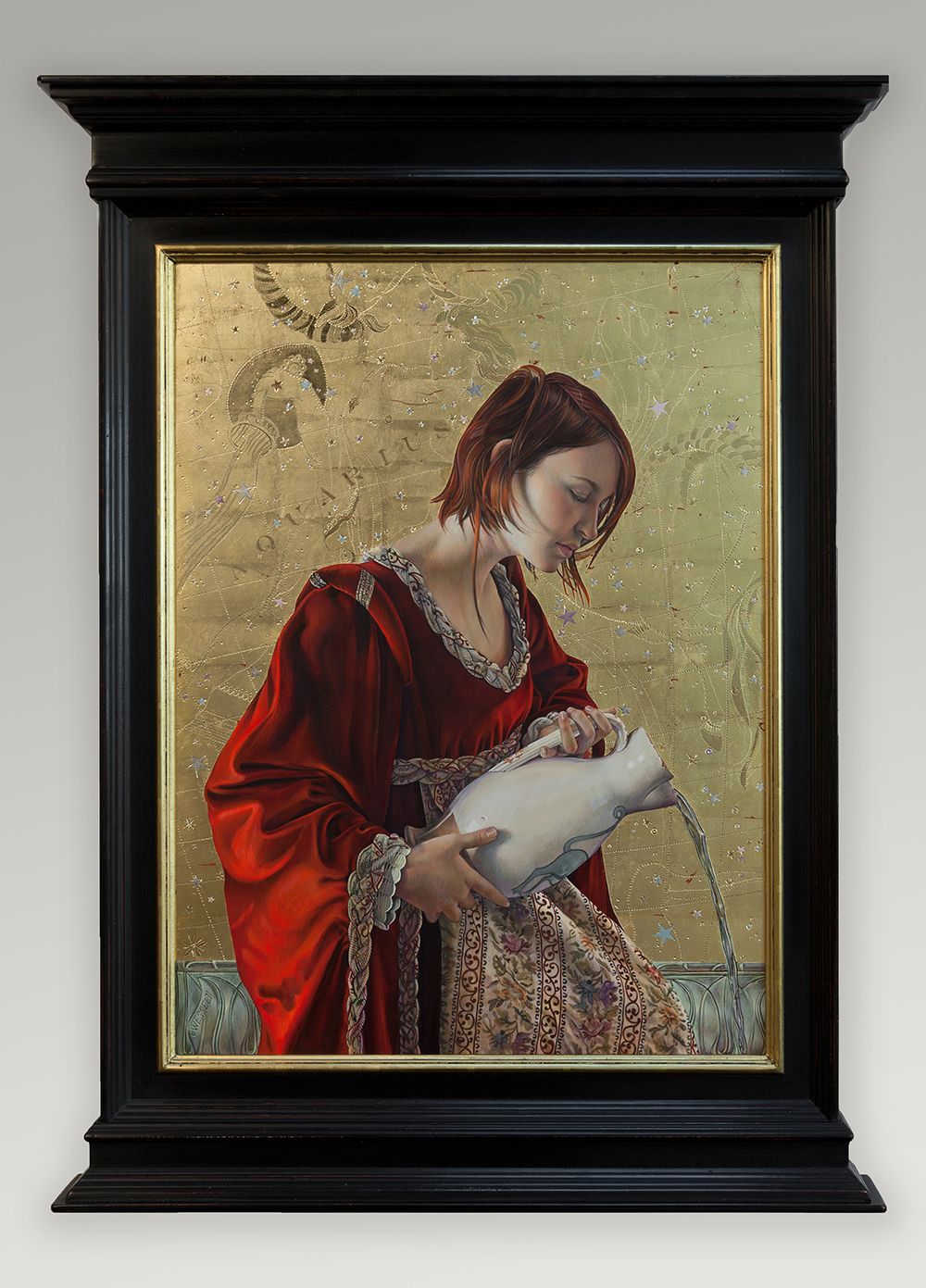 Aquarius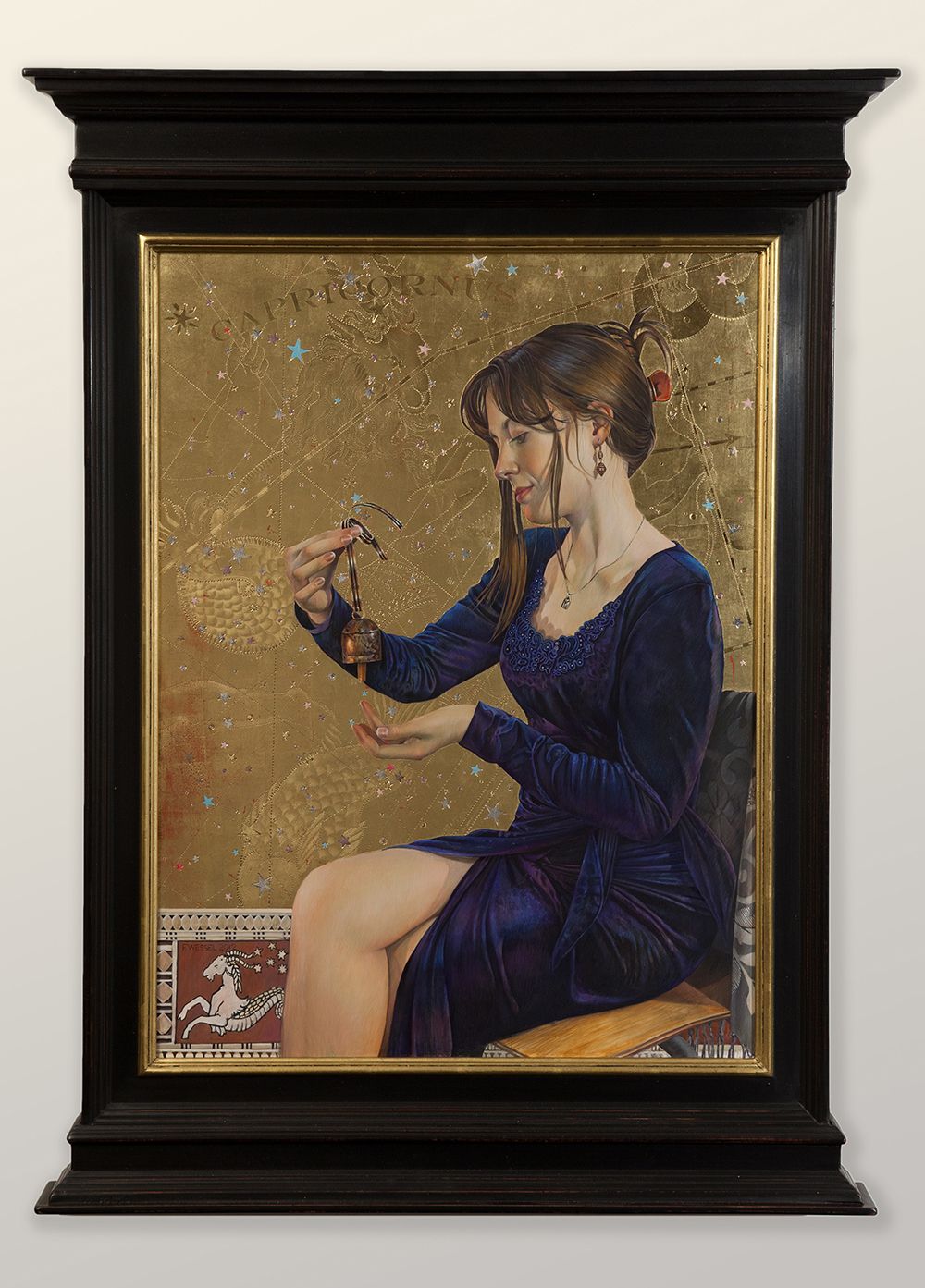 Capricorn
Pisces
Sagittarius